Floss™
Material for Forming Simulation
Patent No.5181120
This is a brand new material for conducting deformation experiment simulations that was developed at the Kagoshima Prefectural Institute of Industrial Technology based on university-developed plasticity processing materials and by incorporating our unique know-how. It enables visual identification of the way metal moves as it deforms and the way internal defects form. JHW has a license to make and sell it, and our integrated production system leads to the enhancement of quality.
Applications
For use in simulations of cold, warm and hot forged products
For plasticine replacement parts
For verification comparisons with CAE
For use in simulations using materials with plastic properties other than metal
For educational materials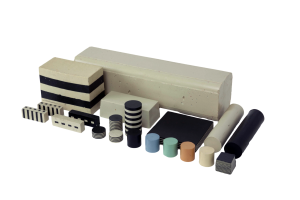 Features
This is applicable to a variety of materials as it possible to change the strain hardening coefficient (n-value) (Type W only).
Experimentation is easy to perform because, due to being manufactured from a wax-based material, it deforms under one one-thousandth of the force necessary for actual metal.
It is easily formable into any desired shape.
You can select from a broad range of standard products in accordance with the application.
As it is manufactured using all natural materials and contains no artificial chemicals, it is gentle on your health and produces no environmental burden.
It is easily usable by anyone as it requires no special technologies or knowledge.
It is harmless to the environment and human health as it is manufactured from wax and clay.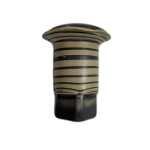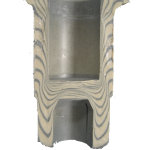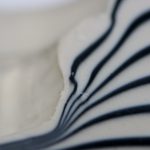 Usage Examples
Layout verifications for forged products
Verifications for development of new products
Material fluidity verifications for rolled products
Verifications of internal defects for metal products
Verifications for sheet-forged products
Educational materials for use in schools
Watch YouTube Videos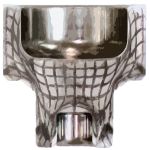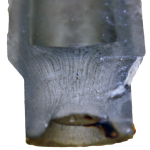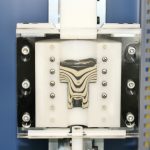 Product Line-Up
Type-W
Created by mixing additives into wax.
Possesses strain hardening characteristics.
Hardening characteristics change according to mixture.
Type-C
Possesses elasticity and springs back after processing.
Hardness and malleability change according to water content.
N-value may not be adjusted.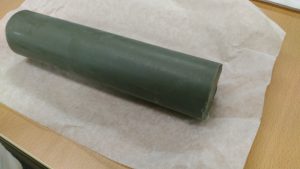 ---
FORTEX VS-1
Experimentation Device for Plastic Working Simulation
This enables visual observation of plastic flow by replacing metal with a model material.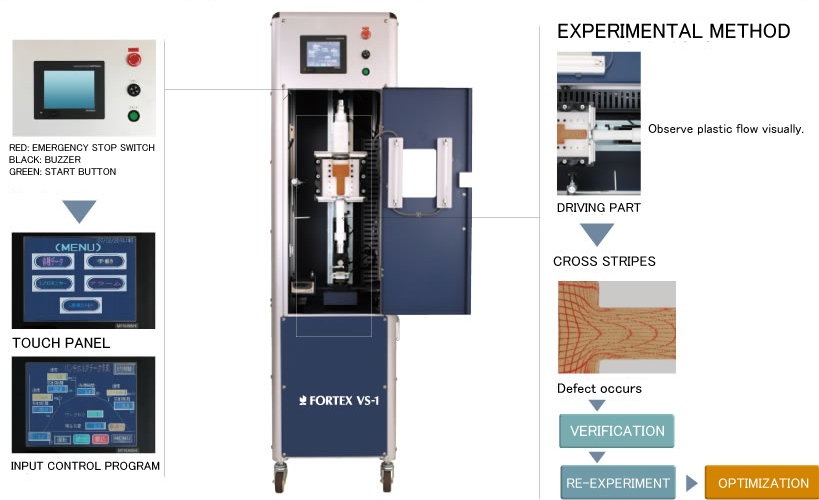 Specifications
| | |
| --- | --- |
| Dimensions | L 450mm x W 500mm x H 1730mm |
| Weight | 120kg |
| Power Supply | 100V, single phase AC |
| Touch Panel | Press Speed and Position, Drive Timing Control, Displaying Machining Load |
| Maximum Machining Load | 2000N |
| Maximum Stroke | 100mm |
| Other Devices | Servo Motor with Torque Limiting Mechanism, Opening/Closing Detection Sensor, Micromotion Controller |
Please select based on intended purpose.
Available for rental.